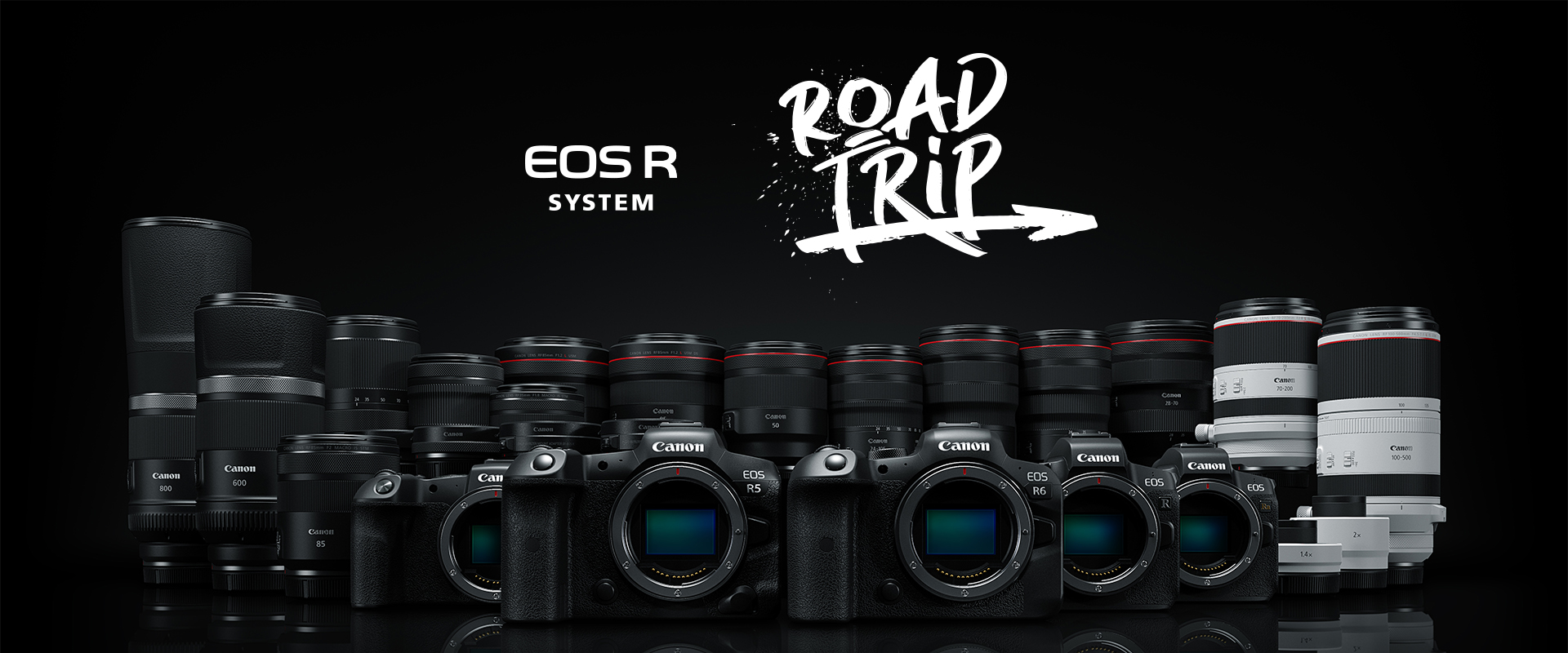 THE EOS R SYSTEM ROAD TRIP
Q: How much does the event cost?
A: There is a registration fee of $10 which will be donated to The Magenta Foundation.

Q: What is The Magenta foundation?
A: The Magenta Foundation is a trailblazing charitable arts-publishing house that consistently showcases the work of talented artists on a global scale, drawing attention to under-represented and emerging artists with powerful exhibitions and a roster of impressive international publications. 100% of your reservation fee is going to the Magenta Foundation, and your donation makes it possible for young artists to emerge and be part of their arts community. A tax receipt will be available upon request.

Q: Can I cancel my registration?
A: Yes, you can cancel your registration via the cancel link in your confirmation email. However, refunds will not be provided unless Canon cancels an event due to inclement weather or COVID-19 related concerns.

Q: Is space limited?
A: Yes, space is limited. Once an event registration is full, we will have a waiting list available should any cancellations take place.

Q: What do I need to bring with me?
A: You'll need to bring your QR code found in your confirmation email and government issued photo ID. Feel free to bring your own EF or RF lens and compatible SD card, please see section below for compatible versions. Masks are mandatory so please bring your own, or, they will be available on-site.

Q: Where should I park for the event I am attending?
A: Please research parking locations specific to your event location in advance so you can identify free and paid parking options in the area.

Q: Will there be restrooms available on-site?
A: Canon will not be providing restrooms on-site. Events will be taking place in outdoor spaces, please research the nearest public restroom prior to arriving on-site if this is of concern.

Q: What steps are you taking as it relates to health and safety of participants?
A: Please see our healthy & safety protocols here.

Q: What is your sanitization protocol between users?
A: All EOS R trial gear will be sanitized with 70% isopropyl alcohol and all high-touch surfaces areas will be sanitized with disinfectant.

Q: What happens if there is inclement weather?
A: In the event there is inclement weather (i.e. heavy rain) the day of your event, the Canon events team will contact you with a cancellation notice via email and your registration fee will be refunded. Please make sure you check your spam folder to avoid missing event updates. Unfortunately event dates will not be rescheduled.

Q: Are masks required on-site?
A: Masks will be mandatory for all participants and will be provided by Canon. Masks and gloves will be worn by staff at all times, equipment will be sanitized and registration will be contactless.

Q: What happens if there is a COVID-19 outbreak?
A: In the event an attendee tests positive for COVID-19, your contact information will be shared with public health officials, as required, for contact tracing protocols.

Q: What happens if the province of my event goes into mandatory quarantine/lockdown?
A: In the event this takes place, Canon Canada will issue a refund for your registration fee on a case by case basis.

Q: Am I allowed to bring a friend, guest or child?
A: If you are registered for the Open Shoot environment you can bring a subject to shoot, however, other guests are not permitted within the Canon Creator Lab event space. This ensures provincial regulations are adhered to.

Q: What if I would like to take my photos home with me?
A: If you would like to keep your trial photos, please bring a personal SD card. Compatible versions are:
CFexpress cards (Type-B) - EOS R5 only
SD/SDHC/SDXC memory cards
UHS-II & UHS-I
Prograde Digital V60

Q: Are pets permitted on-site?
A: Pets and/or emotional support animals are permitted on-site but they are the sole responsibility of the owner.

Q: Am I allowed to select different gear on site?
A: You will only be able to touch and try the gear you selected during registration and on-site check-in.

Q: Can I book more than one time slot?
A: No, due to the limited amount of equipment available, you are only able to register for one time slot.